Planet Tango: June 20, 2015
Our Collective Tree Count
| | |
| --- | --- |
| City Partner | Trees Planted |
| Auckland | 1,400 trees |
| Buffalo | 500 trees |
| Cluj-Napoca | 1,000 trees |
| Eppelheim | 2,590 trees |
| Miami | 500 trees |
| Prague | 11,100 trees |
| Tokyo | 1,600 trees |
| Washington, DC | 3,000 trees |
| | |
| Virtual Ticket | Trees Planted |
| L. Barnes | 2,500 trees |
| M. Brinthall | 100 trees |
| S. Crosby | 100 trees |
| E. Egorova | 100 trees |
| M. Herrera | 100 trees |
| K. Jiroudková | 100 trees |
| A. Meignan | 100 trees |
| C. Meignan | 100 trees |
| R. Meignan | 100 trees |
| Oxygen Tango | 100 trees |
| M. Pingree | 150 trees |
| J. Rae | 100 trees |
| L. Scott | 100 trees |
| C. Yu | 100 trees |
| | |
| ALL OF US | 22,740 TREES AND COUNTING ! |
Do you want to help us plant thousands of trees? Buy a virtual ticket through our wonderful partner Trees for the Future. Even better, share the link below with your mother, brother, co-workers and friends! All contributors will be listed on this website within one week of the event. $10 plants 100 trees!
This event is made possible by our streaming audio host Mosaic House green & grey hotel and La Loca Music club in PRAGUE.
Mosaic House supports both culture and ecology and they are GREEN:
1st water recycling system in the Czech Republic
2nd grey water system with heat recuperation in the world
1st hostel in the Czech Republic to utilize 100% renewable source electricity
1st hostel in the Czech Republic to achieve BREEAM In-Use "Excellent" certification  https://www.mosaichouse.com/en/we-are-green
Our great thanks to Mosaic House for sponsoring and hosting the universal audio stream that makes the Planet Tango initiative possible.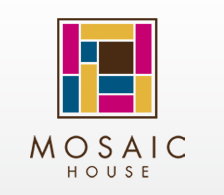 [vc_empty_space height="72px"]
Event