This event is a truly community action. We marvel at the creativity, generosity, and expertise that comes together to make this project what it is. We look forward to co-creating Tango Planet 2015 WITH YOU.
Co-Founders – Sharna Fabiano & Jenne Magno
Catalyst 2015 & Cities Coordinator – René Marie Meignan
Cities Support – Eric Ludmann
Technical Coordinator – Jiri Svoboda
Technical Advisor – Peter Zion
Logo and Drawings – Jiri Mottl
Web Design/Hosting – Brett Walker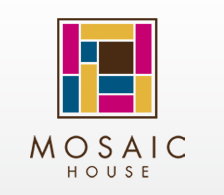 This event is made possible by our streaming audio host Mosaic House, green & grey hotel and La Loca Music club in Prague.
Special thanks to the original Global Milonga Steering Committee: Carol Horowitz, Mitra Martin, & Thomas Reiser, and to the 25 participating city partners, volunteers, DJs, and dancers that brought the 2009, 2010 & 2011 Global Milongas to life. Together we planted over 200,000 trees in Haiti, Columbia & Brazil. We look forward to widening the embrace to see what further impact we can make.
Team